About The Event
World BI is organizing a high-class Brand Protection Conference which aims to discuss the industry challenges the brand owners are facing and their potential solutions. The topics range from the various online anti-counterfeiting tools and latest technological developments and intermediary liability through to the various methods that brands have adopted to protect their rights. This is your chance to meet industry experts and solution providers at an invitation-only gathering of professionals.
Our Services
Thought Leadership Opportunities
Take the stage in front of a captive and focused audience to exhibit your skills and market knowledge.
Marketing & Branding Opportunities
Be the name that all decision makers remember when looking for answers, and be the brand that comes to mind.
Exhibiting
Opportunities
We offer a one-of-a-kind platform for businesses to boost brand success via engagement and meaningful relationships.
Prequalified 1-2-1 Business Meetings
Take your pick from our tailored packages to make the most of your time on site and develop long-term, value-adding business partnerships.
Event Speakers
Our 2022 Thought Leaders
Michel Rueegg
Associate Director Supply Chain Management
Florin Perijoc
Security Specialist - Cybersecurity Architecture
Jan de Visser
Brand Protection Lead, Senior Director
Dr. Ilin Savov, PhD, ScD
Professor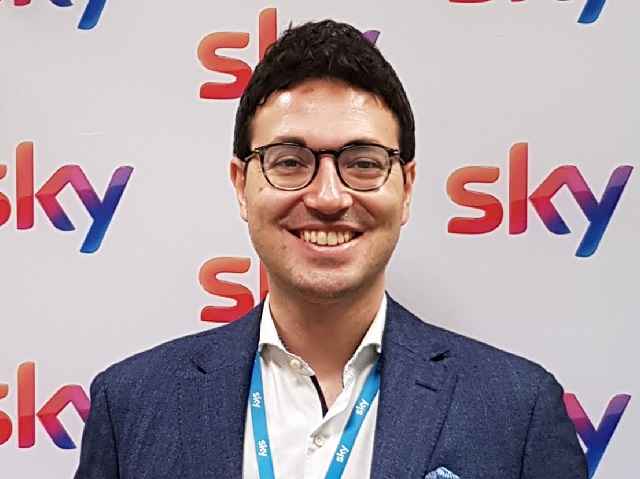 Gianluca Campus
Senior Legal Counsel Technology & IP
Niall Trainor
Senior Director, Brand Protection
Paulo Lino
Business Integrity & Resilience
Claudia Pappas
Head of IP Team Trademarks
David SAUSSINAN
Global Brand Relations Manager
CHI-WANG LAM
Coordinator, Public Health & Pharmaceutical Crime, Illicit Goods and Global Health Programme
Abier Wasouf
Regional Anti-counterfeit Counsel – Europe and MEA
Alessandro Coni
Legal Specialist - Legal Affairs Sky Sport & Calcio Channels
Marissa Bostick
Legal Manager, Counterfeit Crimes Unit
25 SPEAKERS
100 ATTENDEES
12 Networking Hours
TESTIMONIALS
what people say
This one was actually one of the more successfull events for us


This was a fantastic event, I learned a lot of from brand protection exports around the world.Thanks for including me
We really enjoyed the conference. I was really impressed with the platform, by far the best conference I have attended.
It was a good event. Well organised and well run. I particularly felt the appointment setting element was great
Who Will Attend
Delegates Will Include VPs, Global Heads, Directors and Managers
Event Venue
Explore Frankfurt and its rich Culture, Architecture, and Cuisine!
Frankfurt, Germany
Frankfurt, a central German city on the river Main, is a major financial hub that's home to the European Central Bank. It's the birthplace of famed writer Johann Wolfgang von Goethe, whose former home is now the Goethe House Museum.
Book your seat online
Get yours why they are still available
Hot!
Global Marketing
£799
Inclusion of company logo and profile in welcome pack
Global marketing and branding for lead generation purpose
Buy Now
Hot!
Physical Pass
£1,999
01 Attendee Pass
Access to the Conference for Two Days
Networking Lunch and Coffee Seats
Networking Drink Reception Seat
Hard Copy of Attendee Welcome Pack
Inclusion of company and personal profile in welcome pack
Global marketing and branding for lead generation purpose
Buy Now
Event Schedule
Have a look at Schedule
Registration
Opening Speech World Bi
Presentation 1
Impact of counterfeits & illegal diversion on the brands, and why it is difficult to quantify them?
Presentation 2
Security Labelling solutions for saving the products from Counterfeit
Presentation 3
Digital risk protection: social media & digital security.
Presentation 1
Licensing of the product: Positive impact on mitigating the counterfeit products
Presentation 2
The world of promotions & advertising- Why brand protection program should be aligned with your marketing strategy
Presentation 3
Achieving Serialization compliance for Track & Trace legislation around the world.
Media Partners
Media Partners with us
Gallery
Check our gallery from the recent events