European Brand Protection Congress 2023
World BI's European Brand Protection Congress held on the 9th-10th October 2023, was a monumental event that left its mark on the landscape of Brand Protection and Security. World BI, a renowned leader in business intelligence and innovation, with this Congress brought together the brightest minds and boldest innovators in the field of Brand Protection. Over the course of two transformative days, attendees from across the European Union and beyond were immersed in a world of cutting-edge strategies, technological advancements, and legal insights, all aimed at fortifying brands against an ever-evolving landscape of threats.
Let's embark on a journey through the key highlights, pivotal discussions, and groundbreaking revelations that unfolded at the European Brand Protection Congress, shedding light on the future of safeguarding brands in our digital age.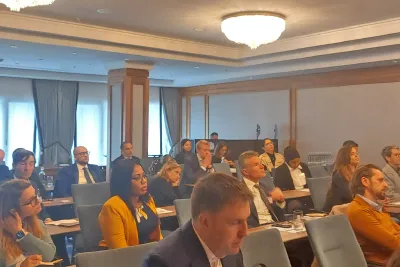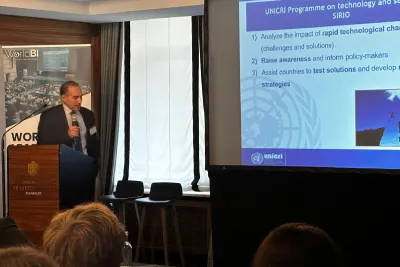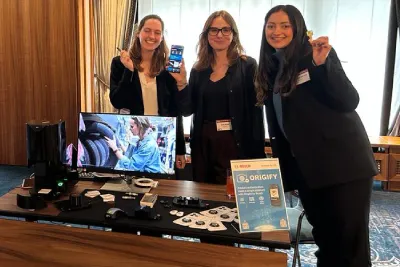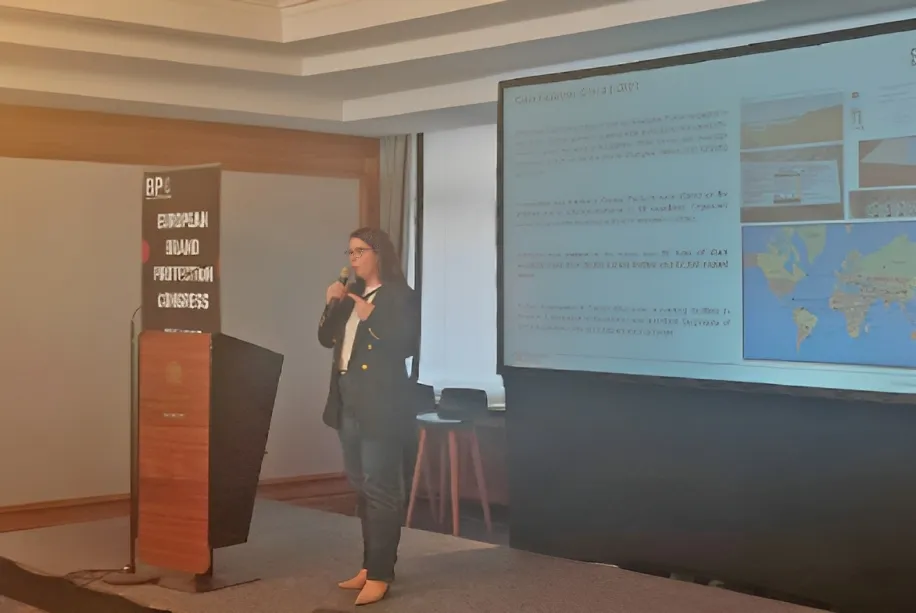 Congress Highlights
Let us now look at some of the most notable highlights and lessons from this historic multifaceted and dynamic Brand Protection Congress.
Keynote Insights: The congress opened with thought-provoking keynote remarks from business titans, legal experts, and brand protection visionaries. These findings laid the groundwork for the revolutionary dialogues that followed.
Emerging Technologies: The importance of developing technologies in brand protection was one of the congress's major themes. Demonstrations and conversations on how artificial intelligence, blockchain, and other technologies are transforming the brand security environment were provided to attendees.
Interactive Panels: The congress included hands-on sessions where attendees could go deep into real methods and solutions for brand protection. These interactive seminars promoted teamwork and information exchange.
Legal Developments: Legal professionals updated attendees on the most recent legal developments, such as changes in intellectual property laws and regulations affecting brand protection. Participants learned how to navigate this complicated legal landscape.
Interacting Prospects: Attendees were able to interact with peers, exchange ideas, and form new relationships via networking sessions. Professionals from various backgrounds joined together to boost their brand protection activities, demonstrating the value of teamwork.
Case Studies: Real-world case studies highlighted effective brand protection measures as well as the problems and solutions confronting diverse businesses. These practical examples presented guests with useful lessons.
Exhibition Area: The newest products and services in trademark protection technology and solutions were on display in a large exhibition area. Attendees were able to learn about cutting-edge services from prominent vendors.
Closing Remarks: The symposium came to a close with concluding statements emphasizing the necessity of constant innovation and collaboration in the ever-changing world of trademark protection. Participants departed with a newfound dedication to protecting their brands.
A Confluence of Expertise
The attendees came from a variety of backgrounds, including those of business executives, brand owners, and legal professionals.
Interactive panels provided practical knowledge and actionable strategies.
Attendees had ample opportunities to network, connect, and build relationships.
Real-world case studies offered valuable insights from successful brand protection initiatives.

Breakout Sessions and Interactive Panels
Breakout sessions featured a variety of specialist topics, allowing attendees to personalize their learning experience based on their unique interests and requirements in relation to the Protection of their Brand.
These Brand Protection panel discussions included in-depth talks led by subject matter experts, allowing participants to gain a better knowledge of significant trademark protection problems and solutions.
The panel discussions were hands-on, allowing participants to actively engage with practical strategies and solutions.
Participants worked together in meetings, sharing their experiences and knowledge to build successful brand protection measures.
Breakout sessions and panel discussions were designed to offer attendees with concrete insights that they could immediately use to their brand protection activities.
Our Notable Speakers
Güneri Tugcu, Prof. Dr. Ilin Savov, Patrick Steinhoff, Ana Maria Munteanu, Marco Musumeci, Hugues Isel, Adefunke Adeyeye, Andy Morling, Roman Zhukov, Andreia Oliveira, Çağatay Büyüktopçu, Dan Manolescu, Niall Trainor, Andrew Masterson, Christine Maury Panis, Felix Avellan, Sten Bertelsen, Dr. Stephan Wolke, Lucrezia Croce, Xavier Urbaneja, Duygu Limnili Kırca, Maximilian Bock & Anat Paz.
Exchange of Ideas & Opportunities
The European Brand Protection Congress featured a variety of networking events, including receptions, roundtable discussions, and informal gatherings, allowing attendees to connect in different settings.
Cross-industry connections between the attendees, as they had the chance to interact with professionals from various industries, facilitating cross-industry collaborations and the exchange of unique insights.
Networking sessions provided direct access to meet the experts keynote speakers, panellists, and subject matter experts, creating opportunities for one-on-one conversations and knowledge-sharing.
Lasting relationships and partnerships were built between the like-minded individuals, fostering a supportive community of brand protection enthusiasts.

Looking Ahead
The EU Brand Protection Congress held in October 2023, hosted by World BI, was an unequivocal success. With a diverse lineup of experts, thought-provoking discussions, and innovative solutions, it exceeded expectations in fostering collaboration, knowledge exchange, and actionable insights. Attendees from across industries left the congress armed with practical strategies to enhance their brand protection efforts and inspired by the collective commitment to continuous innovation in the field. This congress truly exemplified the power of convergence, leaving a lasting impact on the future of brand security.
The conferences that World BI has organized and will organize in the future promise to be nothing less than revolutionary in the field of brand protection. You may anticipate a confluence of the most cutting-edge tactics, tools, and legal understandings that will transform the brand protection environment in the coming years. These conferences are intended to serve as dynamic forums for business executives, brand owners, and other professionals to network, interact, and discuss the shifting difficulties and possibilities in protecting intellectual property.
Future Brand Protection Congress at World BI will cross boundaries and provide a genuinely worldwide perspective on brand security as part of a commitment to building global relationships and welcoming varied viewpoints. These events are created to give you useful information to strengthen the defences of your brand, from in-depth conversations conducted by thought leaders to hands-on interactive panels that arm you with effective tactics. By making an early reservation, you guarantee a front-row seat to the evolution of trademark protection and put yourself at the forefront of this constantly changing industry. Don't pass up this opportunity to safeguard your brand's image and remain on top of emerging technologies in a world that is becoming more digital and networked.
Join us at World BI's future Brand Protection Congress and be part of the conversation that shapes the future of brand security.
Sponsors of the Brand Protection Congress
The EU Brand Protection Congress was made possible through the generous support of many sponsors. These industry leaders, innovators, and organizations played a crucial role in elevating the congress to new heights. Their commitment to brand protection and security underscores the collaborative spirit that drives our community forward. We are deeply thankful for their contributions, which enriched the congress experience and furthered the collective mission of safeguarding brands in a dynamic world.
Octane 5 Crane Authentication, HFG Law & IP, Bosch, Spectral Engines, SafeNames, Authentix, Memcyco & Sicpa
We would like to express our sincere appreciation to our respected sponsors for their crucial assistance in making World BI's Brand Protection Program a success in October 2023. This event was a great success because to your persistent dedication to promoting research and innovation. Your efforts have been crucial in promoting teamwork, information sharing, and the search for ground-breaking discoveries in the field of Brand Protection. Sincerely grateful for your support, we eagerly anticipate continuing our joint path to a brighter and more exciting future.
Stay tuned for a deeper dive into these highlights as we explore the EU Brand Protection Conference's key takeaways and their implications for the future of brand security in our upcoming blog.