This year, the 17th Drug Discovery Innovation Programme (DDIP) took place on October 05-06 at Hilton Munich Airport, Germany. A wide range of subjects discussed in this conference includes; research and development, GPCR structure-based drug design, consumer engagement roadmap, integrated drug discovery, and future directions. Apart from that, early developability assessment, the use of intracellular antibodies to treat cancer, and the key to success for drug development phases were also part of the debate. Moreover, the topics, including designing new drug therapies using synthetic or natural ingredients, incorporating Machine Learning techniques, and AI-based drug discovery, were also discussed in detail in this two-day program.
Conference Spotlights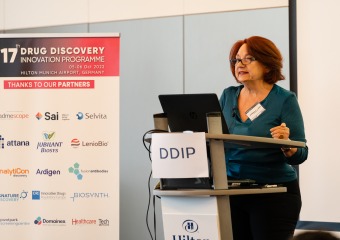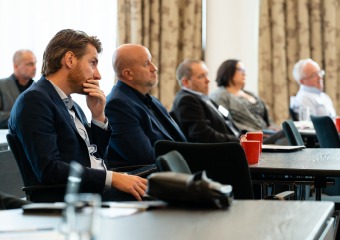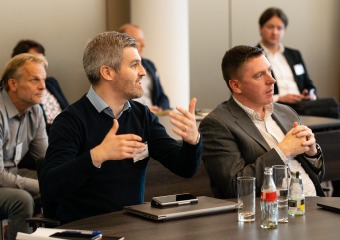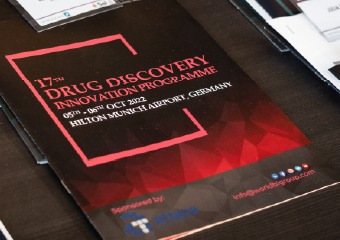 This conference provided delegates with interactive talks, featured sessions, and healthy debates with industry experts and entrepreneurs serving global organizations. Well-known speakers like Imran Khan from Bristol Myers Squibb, Ulrich Betz from Merck, Philippe Lienard from Pasteur Institute, and Abhishek Pandey from AbbVie added extra value to the credibility of this conference. Similarly, Nicolas Bery from the Cancer Research Center of Toulouse, Pelin Candarlioglu from GSK, Shay Weiss from Novartis, and Jonathan Mason from Orexia Therapeutic also participated as lead speakers. They discussed the computational and investigational drug discovery approaches and made this event unforgettable for the attendees.
Additionally, this Drug Discovery Innovation Programme presented intriguing conversations on "the impact of innovative approaches on drug discovery, COVID-19 pandemic concerns, and technology adoption to efficiently deal with these challenges" by S. Stephen Yi from the University of Texas at Austin, Hans-Ake Fabricius from Cell Receptor GmbH, and Christine Rothe from Pieris Pharmaceuticals. This event also featured top-level presentations on a variety of topics, like Big Drugs, Small Drugs by Dr. John, DEL Screening Inside Living Cells by Nils Jakob, and the role of ALiCE in changing the way drugs are developed and discovered by Jasper Levink.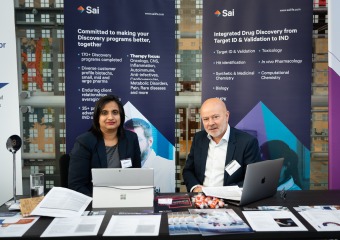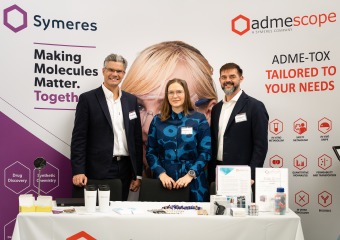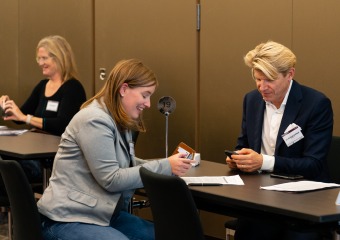 Other highlights include:
Target Validation
Pre-clinical Pharmacokinetics
Molecular Dynamics
Advances in Medicinal Chemistry
Biologics as Potential Therapeutics
Key Priorities for the Future
It was a successful Drug Discovery Innovation Programme because it helped every participant understand the significant issues when discovering and developing various drugs and how you can overcome them with the effective use of the latest technological processes. Stefano Sainas from Università Degli Studi di Torino arranged an engaging session on "Drug Discovery using Artificial Intelligence" with other experts from the same industry.
The 17th Drug Discovery Innovation Programme has proved to be a golden opportunity for attendees to participate, interact, and create new networks with the world's leading pharmaceutical giants, like LenioBio, Domainex, Jubilant Biosys Ltd, Sygnature Discovery, and Attana AB. This event was not about listening to presentations while sitting in a corner; instead, it created a platform for attendees to connect with experienced professionals and pioneers in the pharmaceutical industry. The exchange of curiosity-based information and productive interactions during the break hours assisted delegates in getting the most out of this conference.
Drug Discovery Innovation Programme 2023
Do you want to explore modern approaches to drug design and what role World BI plays in Drug Discovery? Did you miss this event? Not a problem! World BI is thrilled to proclaim the 19th Drug Discovery Innovation Programme on 16-17 May 2023. San Francisco, California, will be hosting this event.
We highly urge you to join us for this one-of-its-kind conference and ensure your participation. Don't miss the chance to connect with lead scientists, biotech experts, decision-makers, senior-level executives, and the most impactful leaders in the pharma industry to learn from their thought-provoking tactics and global exposure.
We can't wait to see you there!