About AlpVision
AlpVision SA is the world leader in anti-counterfeiting digital technologies, delivering product authentication and counterfeit protection with simplicity and industry-proven reliability. AlpVision's cost-effective, high-security digital authentication solutions safeguard over 30 billion branded products annually, spanning industries worldwide, including pharmaceuticals, tobacco products, and fast-moving consumer goods (FMCG). AlpVision specializes in solutions across an extensive spectrum of items, including packaging and labeling, plastic and metal products, and high-value documents. AlpVision solutions are globally commercialized through customizable turnkey computerized systems under license agreements.
Since its inception in 2001, AlpVision has continuously pioneered breakthrough authentication technologies that have now become integral to the operations of numerous Forbes 2000 companies. Achieving profitability by 2003, AlpVision's journey has been marked by steady growth, expanding from its headquarters in Switzerland to offices in China and the United States. Year after year, market research firms consistently recognize AlpVision as a key player in the anti-counterfeiting packaging market. Moreover, AlpVision received accreditation as the market standard for gold bar authentication by the LBMA in 2023.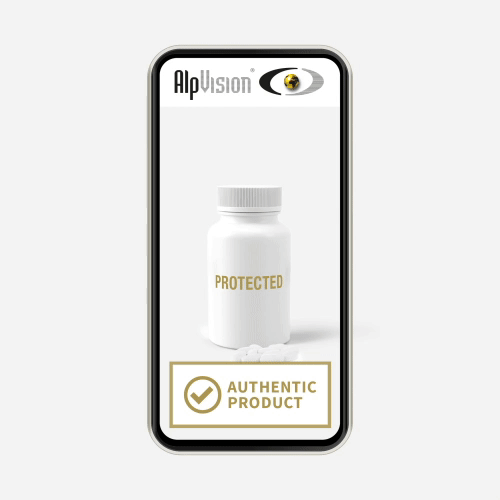 Our Technologies
AlpVision's signature offerings, the AlpVision FingerPrint® for physical product authentication and the Cryptoglyph® for packaging authentication, require no modifications to the manufacturing process. Authentication is conveniently executed using standard office scanners or smartphones. For more information, visit our website.
Brand Protection Congress 2023
With the global outbreak of COVID-19, high demand for personal protection and hygiene products gave the opportunity to the criminals to take advantage of the situation to sell fake products. So, protecting the organization's intellectual property and consumer trust is now more important than ever. World BI is organizing a high-class Brand Protection Conference which aims to discuss the industry challenges the brand owners are facing and their potential solutions. The topics range from the various online anti-counterfeiting tools and latest technological developments and intermediary liability through to the various methods that brands have adopted to protect their rights.
Speakers from notable companies like Prime Video & Amazon Studios, Transnational Alliance to Combat Illicit Trade, University of South Carolina, College of HRSM, ABRO Industries, Inc., Wish, Moderna, Philip Morris International and many more will be joining and sharing their valuable insights.
Register with us to learn more!