IBS is a drug discovery incubator based out of Noida, UP, India, which offers end-to-end integrated drug discovery services to innovation focused biotech start-ups and small to mid-sized pharmaceutical companies. They work as an extension of partner's scientific think-tank rather than just a pure-play CRO. They have successful research partnerships with US based small to mid- size biotech companies for the development of oncology/CNS/ metabolic disorders focused pipeline and their scientific contributions includes the development of 2 drugs, 2 phase-I, 2 Phase-II and several pre-IND (Investigational New Drug) candidates in last 12 years.
Why Integral BioServices (IBS)?
One stop solution to get services from ideation through bedside
Complete pre-clinical research package where they offer
Computational support
Intellectual property rights
Chemistry
In-vitro ADME
Bio-chemistry
Cell biology
Strong experienced team of scientists with a higher ratio of Doctorates vs Masters
In-house in-vitro biology screening and CADD support the quick SAR
Integral BioServices (IBS) in Drug Discovery
Medicinal Chemistry
Synthetic Chemistry
Library Synthesis
Chemistry Scaffolds
Building Blocks
Parallel Synthesis
Scale up Services
Maximum reaction scale 10 L
Column purification max ~ 0.5 Kg per column
2-3 column purifications can be done in parallel
20 L Rotavap, Vacuum ovens
Analytical & Purification
Analysis (NMR, LCMS, Chiral /achiral HPLC, KF)
Purification (Preparative HPLC, APMS and SFC)
QC (preparation of CoA and (MSDS)
Computational Chemistry
QSAR model
Homology model
Virtual screening both ligand and receptor based
Binding pose & interaction finger printing analysis
Focused library design & enumeration
Feature and shape-based pharmacophore models
Scaffold hopping studies
Bioisostere replacement studies
Intellectual Property (IP)
Intellectual property management through dedicated IP expert on site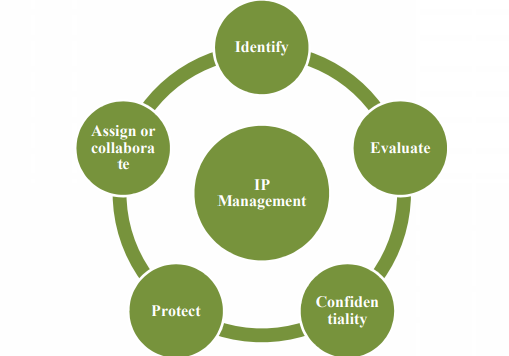 Biology
In vitro (Biochemical) assays
Assays to look at the inhibition/modulation of kinases and other ATP dependent enzymes
Efficiently performing assays with readout based on luminescence, fluorescence and absorbance
Capability to develop target assays within 4-6 weeks
Currently developing: -
Several mechanistic assays to look at the
downstream signaling and target inhibition
Assays being developed in collaboration with ADME group: - Hepatocyte based stability assay
In-vitro (cell based)
Cytotoxicity assays to screen molecules for oncogenic targets
Mechanistic assays: Western Blotting, ELISA, Real Time PCR using cell lines and primary cells
(PBMC's)
Drug Combination studies
ADME
Tier 1 assay: For all new compounds
Kinetic solubility (by nephelometry)
Microsome panel (HLM, MLM/RLM)
Tier 2 assay: For selected compounds
FxSSIF, FxSSGF solubility and stability
Microsomal Stability - DLM, MyLM
Plasma stability- Human, Mouse, Rat
PPB – Human, Mouse, Rat
Metabolite Id
Formulation
Formulation stability
Glucuronidation (human, mouse, rat)
Cyp450 – 7 isoforms, TDI
LogD
Drug Discovery Innovation Programme 2022
Drug Discovery Innovation Programme is an invitation-only and one of the best platforms to learn the latest insights and develop lasting business relationships.
This year's Drug Discovery Innovation Programme will highlight the challenges discovery pipelines have faced due to COVID-19 and will put a spotlight on the adoption of technology to finding the solutions.
With over 100+ attendees, learn how modernization in R&D processes is fundamentally changing what the drug discovery research will look like in the next two to five years.
So, join us in 2022 for an in-person experience and 2-days of top-level strategic content and the current scientific insights, networking, and discussions from leading global pharmaceutical R&D executives.
Companies in attendance for 2022 will include Servier Pharmaceuticals, Monte Rosa Therapeutics, University of Oxford, WPD Pharmaceuticals, AISA Therapeutics, Anima Biotech, PDC*line Pharma, Eli Lillly and Company, Symphogen, IRB Barcelona, Axonis Therapeutics, Genentech, Arakis Therapeutics, Johnson & Johnson, Amgen, Revitale Pharma, Progenra Inc, CERo Therapeutics, Merck and much more.