End-to-end visibility and traceability
Inefficient supply chains and logistics processes can create challenges throughout the whole healthcare system. Improving the processes not only leads to a reduction of inefficiencies and costs but most importantly frees resources to the patient care improving the overall services in the healthcare facility.
Radio Frequency Identification (RFID) is a highly accurate identification technology that enables fully automatic and massive tracking of large volumes of products. Each RFID tag is distinguished by a unique serial identifier that is impossible to duplicate.
The technology offers a simple-to-use and efficient system for tracking and managing assets, patients, employees, medical devices, pharmaceutical products, and much more. It prevents loss, enables quick identification and location, enhance security, and maximise efficiency and emergency response. The technology also enables collaborative models such as vendor managed inventory.
RFID is particularly useful for end-to-end supply chain visibility and traceability and to combat grey and black market. Tagging every product, box, pallet, or shipping crate with an RFID label enables manifold opportunities in the DC as well as during transportation. Detailed RFID tracking and transparency can help save valuable time and operational costs.
RFID has an ever-growing list of use-cases, many of which have revolutionised industry processes from Asset Tracking to Cold Chain Management:
Supply Chain Management
Track & Trace
Asset tracking
Brand Protection
Inventory Accuracy
Cold Chain Management
Learn more about RFID Use Cases
About Murata ID Solutions
Murata's IoT & RFID products and turnkey solutions create value in a range of different industries. With consultancy expertise and a comprehensive product portfolio spanning both software and hardware, our innovations are deployed by leading corporations around the world. Covering an ever-growing list of use cases, we are perfectly placed to develop and provide the entire IoT and RFID system comprising:
Consultancy services (IoT adoption strategy, feasibility studies, ROI evaluation)
Software (id-Bride™ middleware and BI dashboard)
RFID Tags (disposable Tags, embedded Tags, durable hard Tags)
RFID and IoT hardware (RFID devices, IoT sensors)
Connectivity modules for IoT solutions
Murata ID Solutions is the European competence centre for complete RFID solutions. Founded as a spin-off Company of the University of Parma in 2005, the company joined Murata in 2017. The academic genesis combined with Murata's manufacturing capabilities, sets Murata ID Solutions in the forefront of its field, enabling the company to offer turnkey solutions from the green field to fully operative RFID systems, designed to fulfil the use cases and overcome the challenges faced by its customers in various industries.
Murata's scientific knowledge and manufacturing capabilities have enabled the company to develop one of the smallest and most robust RFID tags in the world. The unique RFID tag line-up includes industry-leading technology such as microscopic RFID tags (1.2 x 1.2 mm), embeddable tags and tags suitable for on-metal applications.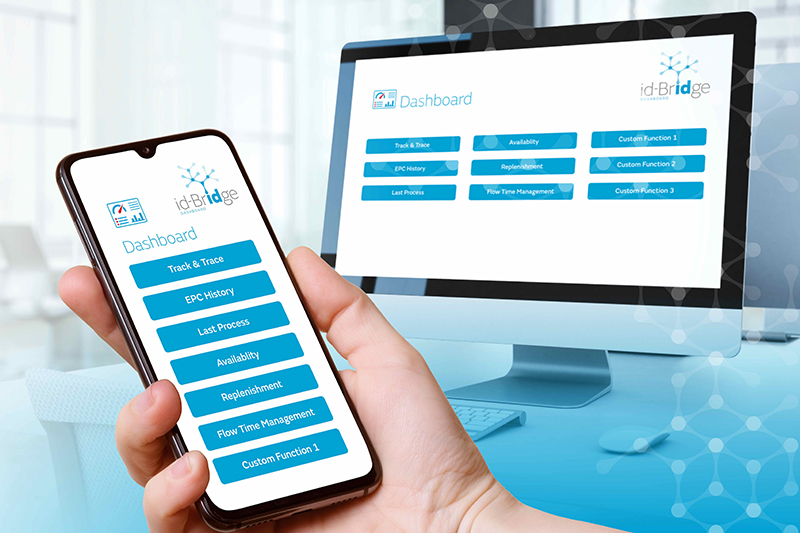 Learn more about Murata ID Solutions
About Pharma Supply Chain and Logistics Innovation Programme 2023
Pharma Supply Chain and Logistics Innovation programme is a promising conference of World BI, focusing on different aspects of supply chain challenges especially during the COVID-19 pandemic. Get to know how supply chain professionals ensure the agility and visibility of the complex supply chains with the technological advancements in the world nowadays. Implement the robust supply chain plans as forecasted and monitoring the distribution network, keeping in mind the last mile delivery and patient centricity.
European Pharma Supply Chain and Logistics Innovation Programme to be held in Hyperion Hotel Basel, Switzerland on 25-26 May 2023.
USA Pharma Supply Chain and Logistics innovation Programme to be held in Marriott Courtyard Downtown Boston, Massachusetts on 19-20 October 2023.
This year Pharma Supply Chain and Logistics Innovation programme will come up with new flavors discussing all the challenges for a disrupted supply chain post covid, supply chain management and supply chain differentiation covering technological advancements. This conference is a blend of discussions featuring end-end supply chain, supply chain optimization, product security & authentication and regulatory compliance.
Speakers & delegates from MSD, GSK, Novo Nordisk, Vifor Pharma, Bayer, Johnson and Johnson, Novartis, Cytvia, Clover Biopharma and many more are looking forward to joining this conference.